Introducing TrueNorth Borealis.
Our users spoke and we listened.
The concept behind TrueNorth has always been to put the power of a Geographic Information System into the hands of backcountry professionals and enthusiasts.
However, we noticed that people needed to take TrueNorth into the field: on the road, in the air, on the water and on the ground.
Our users demanded mobile and tablet ready and we delivered.
Borealis is simple tablet ready mobile mapping for Windows devices that works online and offline.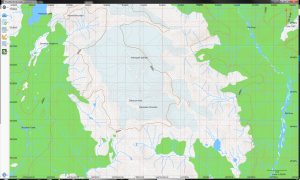 Tablet Ready
We redesigned the user interface for Borealis to be simpler and easier to use. The biggest change from the other TrueNorth editions is that Borealis only supports a single window user interface, and gets rid of the dockable user interface. This works better on smaller screens common on mobile devices.
We also made everything in Borealis tablet-ready – with big buttons and no menus and tabs to navigate through.

We know that the value of the map is the ability to take it with you, and printed maps are still a large part of this – they can be bigger, lighter, more durable, and most importantly they don't require batteries.
Although Borealis is designed to be tablet and mobile friendly, our commitment to flexible, and professional printed maps is one of central values. Printing is as simple as selecting a printer, a scale, a paper size and orientation, and then hitting print. And be sure to check out our poster print feature – plotter sized output from consumer grade printers.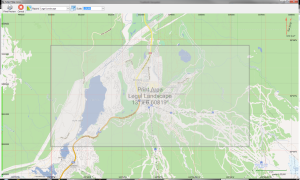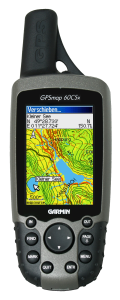 Borealis comes with support for GPS – it displays your position, and records tracks from an attached GPS unit as well as showing satellite signal strength and other features. In addition, we upload and download waypoints, tracks and routes.

Common File Formats
Borealis comes with support for the most popular geospatial file formats. It can read and write KML (Google Earth), GPS (GPS Exchange Format), both of which can contain vector based mapping information. In addition we support reading GeoTIFF and GeoPDF – very common and popular raster formats.
Support for these data sources allows the TrueNorth Standard, Professional and Enterprise editions to create maps and share data with Borealis, making TrueNorth a solution you can use from the office to the field.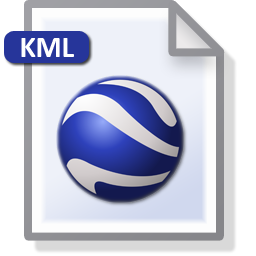 Online / Offline Data
Borealis shares with the other editions of TrueNorth a rich support for online and offline data sources. Base map data can be stored on the hard drive as vector data, or as raster data. Data sources include tiled web maps such as OpenStreetMap, Bing Maps, ESRI ArcGIS Online, MapBox and many others – these support aerial imagery